With increasing electricity costs and a want to be more environmentally
friendly we've recently installed solar.
We designed the cabin to be warm, comfortable and smart. But this all takes
energy, and money!
After inviting a number of companies to tender we selected REST UK who have
been very patient during the process answering the many questions and designing
and installing a system that works for us.
With 18 panels split over a West/East facing roof we can track the sun all
day providing us with a steady supply of green carbon free energy. We also
elected to have battery storage installed so we can keep any excess power and
keep the cabin and house powered after sunset. We've finding our energy needs
are met even on cloudy days.
For those days when the sun is elusive and we are using above average power
we can take advantage of the smart Tariffs supplied by Octopus energy and
charge the battery when energy is at it's cheapest. And even sell it back when
we over produce. With the Growatt system you get all the metrics and stats you
could ever want to understand how your system in performing.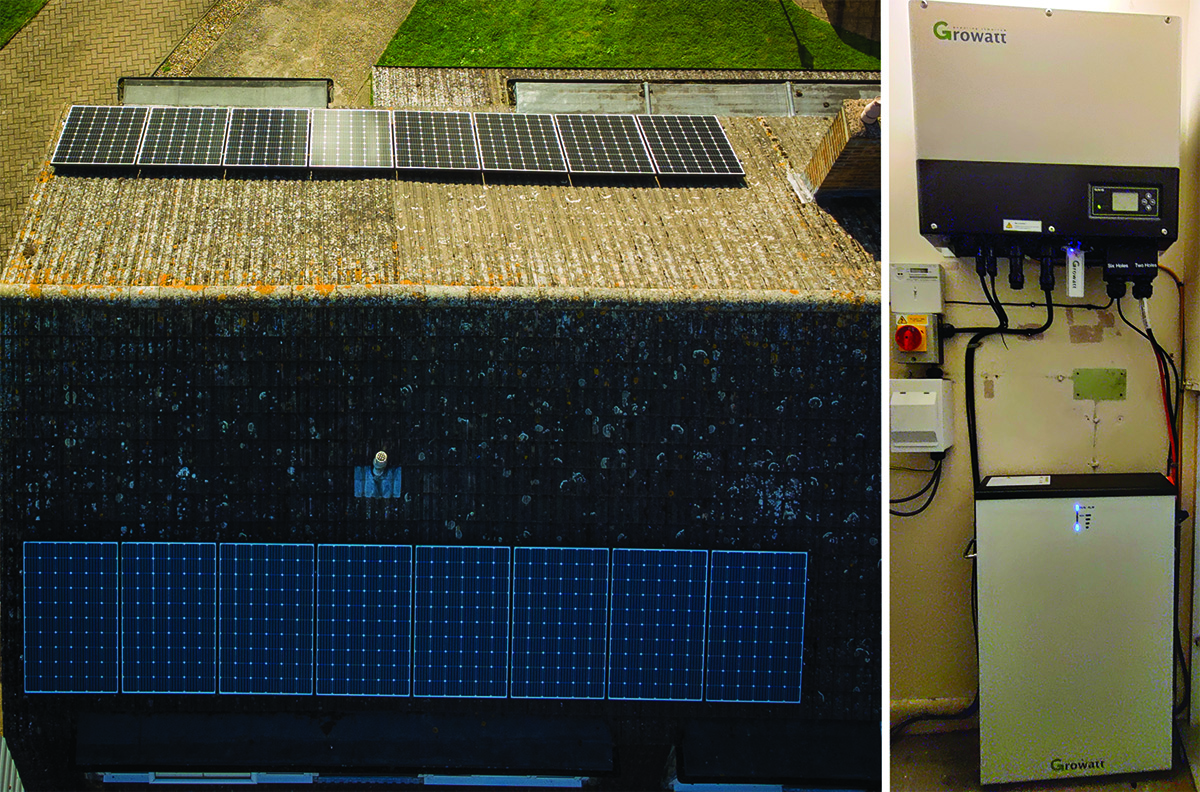 To find out more contact us…. we can even put you in touch with one of thier senior sales executives.